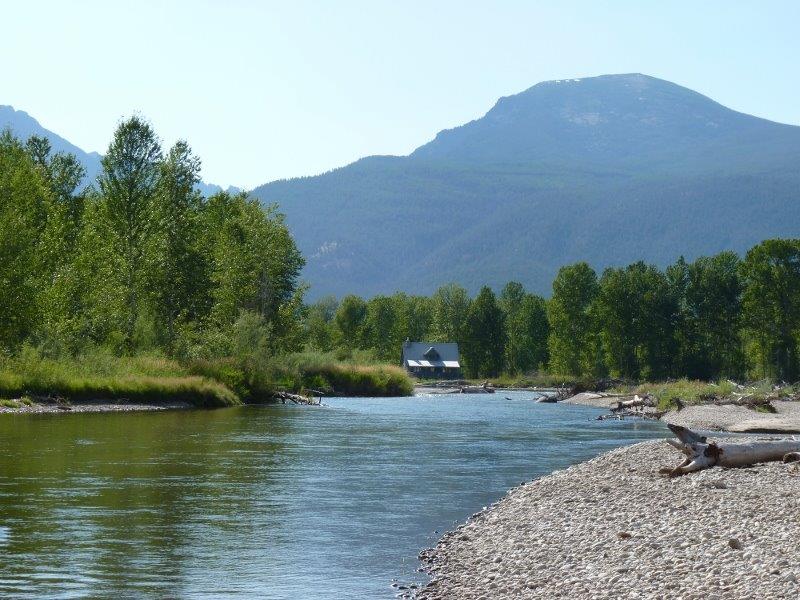 The Bitterroot Valley, one of the major north-south valleys of Northwest Montana, stretches south from Missoula and I-90 some 95 miles to the Idaho Border at Lost Trail Pass.

The principal thoroughfare is US Highway 93, a major route that runs from its northern extremity at the US and Canadian border to its southern extremity in southwest Arizona. A secondary highway, which is much less busy and thus provides a more leisurely route for the sightseeing traveler, is the East Side Highway (MT 269) between Stevensville and Hamilton. This route presents better views of the Bitterroot Mountains as well as offering a more relaxing drive.

Surrounding the valley, much like the claw of a crab, is the Bitterroot National Forest which carpets the two mountain ranges on either side of the valley and connects and closes in upon the narrowing valley at its south end.

The lower Bitterroot Valley, that part from Missoula to Hamilton, is wider, flatter and more open and is said to be the oldest continuously inhabited area of Montana. Watch for old homesteads and solitary apple trees that mark the locations of what were once extensive orchards.

The valley and the surrounding mountains and forests offer an abundance of outdoor recreational opportunities including camping, fishing, hiking, backpacking, horse pack trips, and hunting. The valley is peppered with our vacation homes, campgrounds, ranches, guides and outfitters.