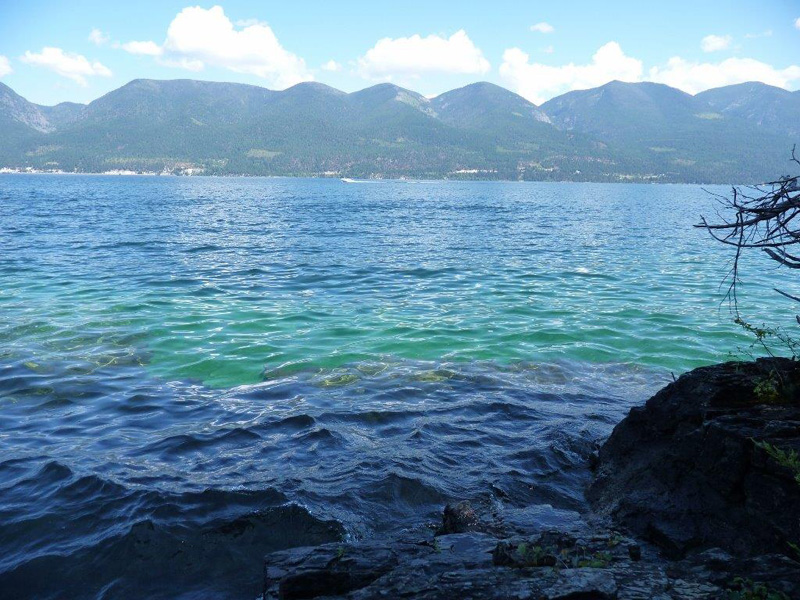 Welcome to the Big lake!
Flathead Lake is the largest natural freshwater lake west of the Mississippi River in the contiguous United States.
Located in the northwest corner of the state of Montana, 7 miles (11 km) south of Kalispell, it is approximately 30 miles (50 km) long and 16 miles (25 km) wide, covering 191.5 square miles (495.9 km²), making it approximate in size to Minnesota's Mille Lacs Lake and half the area of San Francisco Bay (main bay). Flathead Lake is 30 miles (48 km) southwest of Glacier National Park and is flanked by two scenic highways, which wind along its curving shoreline. On the west side is U.S. Route 93, and on the east, is Route 35. Learn more on
Wikipedia
Once known as "Salish Lake", this body of water takes its name from the Salish (Flathead) Indians who live at the southern end of the lake on the Flathead Indian Reservation. Kerr Dam, near Polson, regulates the lake's water level and provides hydroelectric power and water for irrigation. The lake has an irregularly-shaped shoreline and a dozen small islands, the largest of which is a state park called Wild Horse Island. These islands cover 5.5 square miles (14.2 square kilometers). Besides the Flathead River, the Swan River (known also as the Bigfork River where it enters the lake) is the lake's other major tributary. The lake is inhabited by the native bull trout and cutthroat trout, as well as the non-native lake trout, yellow perch, and lake whitefish. It is also reportedly inhabited by the infamous Flathead Lake Monster.